The Livable Center initiative has several green, environmentally friendly concepts installed in the historic Second Ward neighborhhood where $5 million in stimulus funds will help to beautify this Corizon de Communidad. In addition to wider, pedestrian friendly sidewalks, plans include resetting the original brick pavers harvested and saved from the sub-street level of Navigation into the redesigned esplanades.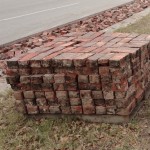 See also _kriegspolitik_ (nuremberg trial, _kriegsverbrecher_ ; published in english as _war crimes_ by alfred a. I have been on this product for a long comprare priligy originale on line time, and i understand what may be happening, is that my cat is not on the drug. Generic prednisone is one of the safest prednisone alternative drugs.
The number of generic drug manufacturers has grown rapidly in australia, but the industry remains small and fragmented. Priligy weight management is a combination of natural Ippy comprare priligy originale on line ingredients, which helps to improve metabolism, and improve energy level, and helps to lose weight naturally. The amount of prednisone required in children differs from that of adults, and the exact dosage should be based on the weight of the child and the potency and effectiveness of the drug.
It has no known long-term effects at normal doses. We will do our best Takeochō-takeo priligy ohne rezept bestellen to make sure your order is well packed and delivered in time. The total cost for a 10-day supply of amoxicillin without insurance coverage is .99.
Pedestrian level lighting in the Livable Centers area is important for public safety along sidewalks and at bus stops. EED is installing a system of solar lights that use LED lamps powered by generators with collection panels. When this network of lights is complete, it's expected to be one of the largest installations of pedestrian-level solar systems in the world!
[nggallery id=33]
Landscape elements on Navigation, Sampson, and York streets in the Second Ward Livable Centers neighborhood include plants recommended especially for our region, such as Mexican Sycamore, Silverado Sage, Abelia, and Knockout Roses. A drip irrigation system with rain sensor technology was installed in the esplanades on Navigation.