As a community effort to address transportation challenges, the East End District is implementing a comprehensive strategy focusing on transportation safety, quality of life and mobility throughout the district. Key initiatives include: identifying traffic flow impediments such as blocked railroad crossings, damaged crossings, inadequate pedestrian access, and malfunctioning traffic control devices.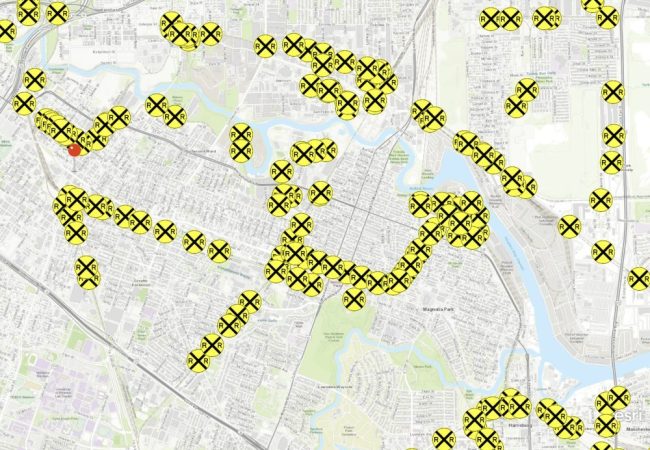 Notes from the Coordinator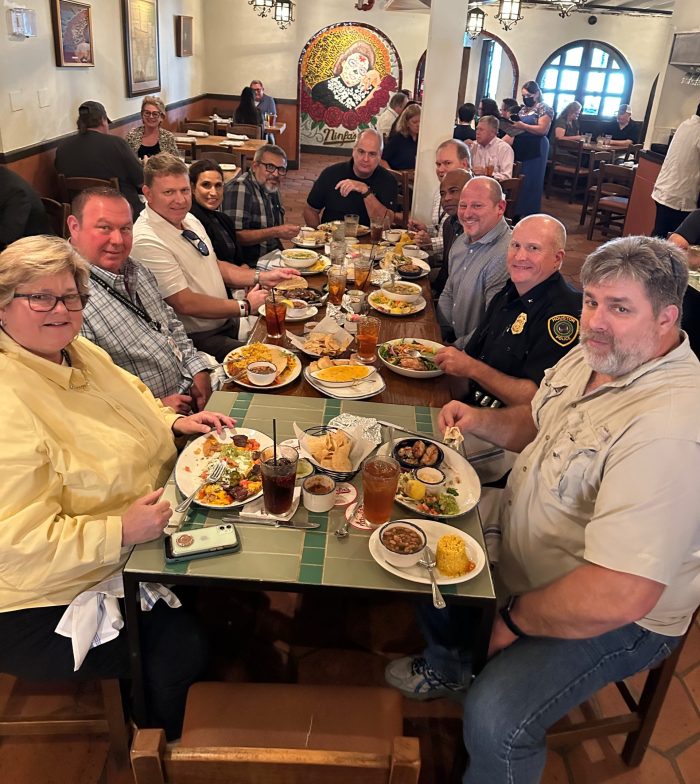 Jack C. Hanagriff, Rail Safety and Mobility Coordinator
713-928-9916
jack@eastenddistrict.com
News
East End District Submits Opposition Letter Regarding Canadian Pacific and Kansas City Southern Merger to Surface Transportation Board
East End District Steps Up Efforts to Identify Mobility and Safety Challenges Generated by Railroad Operations
Railroad Companies collaborate with Mayor's Office of Innovation and the East End Rail Safety Coordinator to address concerns.
KPRC: Business owners in Houston's East End, Fifth Ward say stalled trains are costing them money
Telemundo Houston: Vecinos del East End desesperados con los trenes
The East End District formed a Rail Safety Taskforce to identify mobility and safety impacts in the East Houston Region.
Briefing provided to Super Neighborhood #63 on August, 1, 2022.
Blocked Crossing Progress
A railroad crossing that is occupied by a train can be very frustrating. Crossing Signal Activation without a train "ghost train" or train "over-hang" causing the signals to activate can be just as frustrating.
The East End District is coordinating with the City of Houston Office of Innovation in analyzing crossing impacts and researching motorist assistance technology to help you get around impaired crossings.

To Report a Blocked Crossing
Rail Safety Task Force »
Safety Sync-Up »
It's All About Safety
Always Expect a Train
Obey All Warning Signs and Signals
Don't Race or Drive Around Gates
Only Cross Tracks at Designated Railroad Crossings
See Tracks, Think Train
Never Stop on Tracks, It's the Law