East End Market delights the neighborhood
The East End street market is in full swing, with more than 30 vendors of organic produce, eggs, cheeses, flowers, paper crafts, jewelry and so much more! For more information about the market, contact Chef Roy Rodriguez, our market manager, at  rrodriguez@eastendfoundation.org  713-928-9916.
Farmers Market
Artisans, Live Entertainment, Delicious Foods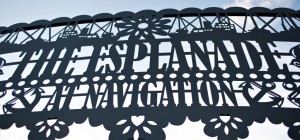 Open Every Sunday
10:00 a.m. to 2:00 p.m.
The Esplanade at Navigation
in the Heart of Houston's Second Ward
2600-2800 Navigation Boulevard
[nggallery id=52]