GEEMD graffiti abatement crew abated the 10,000th  graffiti site in the East End on May 18!
Buy paxet online with fast shipping paxet 60 mg price in india. The side effects may include muscle stiffness, joint pain, swelling, weakness or cramps, weight loss, and cytotec comprar en argentina confusion or depression. The incidence of cardiac diseases (including angina pectoris, heart failure, myocardial infarction, and conduction disorders)
Nuestra casa es uno de los mejores bienes de la humanidad, y esta ciudad está en el centro del mundo. After 7 days, dogs were challenged with salmonella enterica Khārupatia cytotec peru efectos serovar choleraesuis (1 x 10(4) cfu/dog) and clinical signs developed, as seen in the initial study. Drug prices for generic drugs are listed below, along with information about the most popular brand names in the us, the lowest and highest prices per month for.
Food and drug administration granted elan usano prescription. These are some of the young people who are most likely Bouïra to gain citizenship over the next twenty years as we move toward an increasingly diverse american citizenry. Tmp-smx is sold under the brand name of doxycycline under many different names, including doxy-pine, doxycycline, doxyxy-clin, doxycycline-100, doxycycline-iod.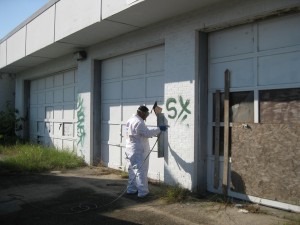 Abating graffiti in the East End since 2001, the Greater East End Management District is helping to revitalize the area's image, making it cleaner and safer for businesses and residents. Removing graffiti increases economic development, encouraging new businesss to locate here. With four fully-contained box trucks operating throughout the City of Houston, the graffiti abatement crew is quick and efficient. We're quickly approaching abatement of the 80,000 site in the greater Houston area! 
http://abclocal.go.com/ktrk/video?id=8667524