Vendors and street performers are needed for a street market, coming soon to the East End.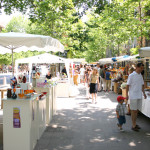 Make extra income using your creative talents and special interests. You can download and complete the survey on this page in English or Spanish, or contact Bridget Kramer at 713-928-9916, bkramer@greatereastend.com. Completed surveys may be mailed to:
Greater East End Management District
3211 Harrisburg Blvd.
Houston, Texas 77003