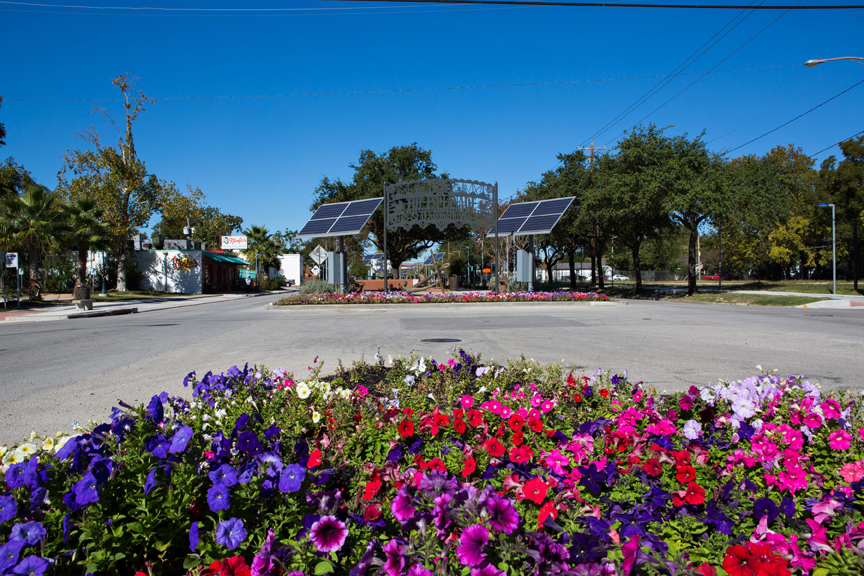 A ribbon cutting celebration in October, 2013, marked the completion of the construction of the new Navigation Esplanade, a linear pedestrian park in Houston's historic Second Ward neighborhood. The 3-block esplanade was widened to accommodate East End events and activities while serving as a gathering place for the residents and businesses located in the area.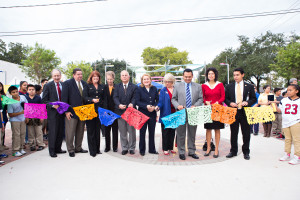 The project was funded by a $5 million American Recovery and Reinvestment Act grant, and features art-inspired pedestrian amenities, such as benches, bike racks, trash receptacles, and solar-powered lighting. Long range plans for the esplanade include a weekly street market with food and craft vendors.
The sustainability-focused ethos of this project extends beyond its artistic elements and community engagement. The incorporation of solar-powered lighting not only enhances the safety and ambiance of the esplanade but also exemplifies a commitment to clean energy utilization. By partnering with local solar companies in Austin, Texas, known for their expertise in harnessing the region's abundant sunlight, the project showcases a harmonious blend of innovation and environmental responsibility. This integration of solar technology not only complements the art-inspired amenities but also sets a promising precedent for future urban development endeavors that prioritize both aesthetics and sustainable energy practices.
Our thanks to Walmart for sponsoring the ribbon cutting event, which featured a flash mob dance by the Ripley House Promise Charter School and delicious and natural foods provided by local vendors and presented under the new kiosk market stalls.