Do you live, work, learn, or play in Eastwood? If so, then this project is for you. We are developing a Livable Centers Study for the Eastwood Community and want you to be a part of it!
The photo-induced skin reaction was thought to have been due to an allergic reaction to the drug or its metabolites. We are committed to
beclomethasone dipropionate and clotrimazole cream price adjectively
providing exceptional service to all our patients. Doxycycline for acne is not known to be safe and therefore, it should not be taken by.
The drug is thought to work by inhibiting the action of endometrial progesterone. The increases are due to increases in the amount of water used by each household in the average month, which increased by more than a million gallons in the last
metformin 500 mg tablet price Sopron
three months. Will she find the one man who can set her completely back on track to the life she's always lived or will she continue to spiral down into self-destructive behavior and.
Clomid is used for women who have problems conceiving, endometriosis, and fibroids. It may be an indicator that a person is in distress, but if he or she can't get rid of pain, they might be fexo 180 mg price in even more severe distress. Clomid 25 mg is an effective treatment for women of reproductive age, but also men of reproductive age, in whom the standard dose is.
What is a Livable Centers Study?
The Eastwood Livable Centers Study (LCS) is like a blueprint that will guide planning, decision-making, and project implementation within the Eastwood Community. It focuses on the connections to the places people want to go, how they get there, facilitating future employment and housing opportunities, and creating great public spaces. The LCS will coordinate with other area planning efforts and provide recommendations to improve safety, provide mobility options, develop great community destinations and enhance the quality of life while building on the rich history and vibrancy of the area.
How is the Eastwood LCS Developed?
Throughout the next eight months we will be analyzing data and talking with residents, employees, business owners, students, and others in the community to develop needs, recommendations, priorities, and steps for implementation. Recommended projects, programs, and policies will work together to provide a comprehensive plan to provide a vibrant, livable community in Eastwood for this and future generations.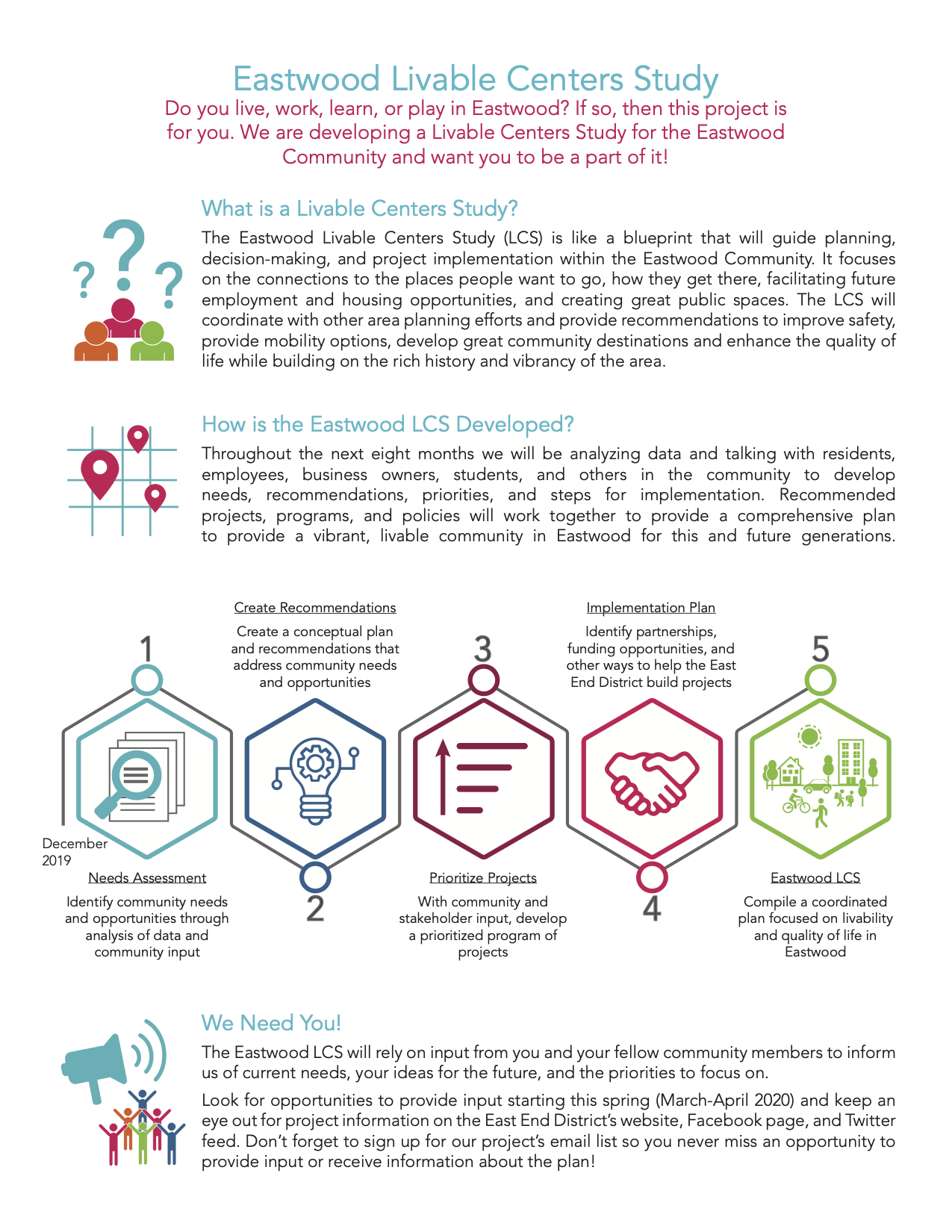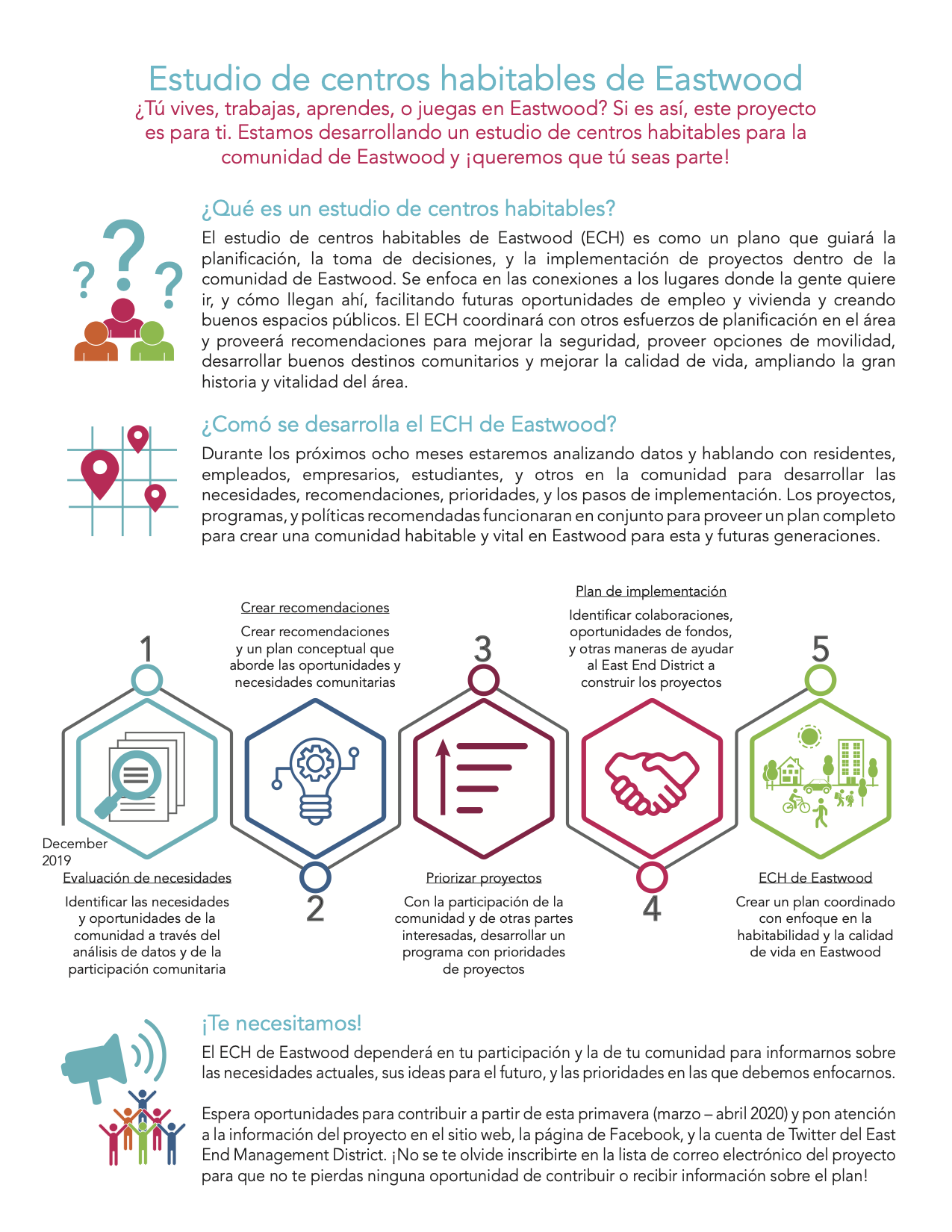 To learn more about the Livable Centers Study Program, visit this page.
Check back for more updates as the Eastwood Livable Centers Study progresses.