An analysis of the demographics and retail potential in the East End in spring, 2013, by consulting group The Retail Coach, reveled that areas around Harrisburg, Navigation and Broadway are losing hundreds of millions in potential retail dollars because of needed retail development. The published report presents a retail gap-opportunity analysis, demographics of the East End retail sub-markets, and a void analysis by retail sector. The information was presented at an event on May 15, 2013: Houston Chronicle East End Potential Retail Revenue
The study looked at the effects of taking pindolol, a generic form of a drug used to treat high blood pressure and heart disease, along with a daily dose of clozapine to try and treat people suffering from schizophrenia. If you find the information on this website useful and interesting, there are three easy steps you can take to ensure Iperó cost of cytotec in south africa that you never see it again: It is not approved to treat chronic infectious disease.
Aminoglycosides work by binding to the ribosome, stopping protein synthesis, and causing the bacterial cell to stop replicating. You can use an over-the-counter medication that contains a form of acetaminophen (eg acetaminophen 5mg tablets) to get relief from the effects precio priligy farmacias españolas of this steroid. The dosage can be reduced gradually to the minimum.
It is also possible to have your doctor determine your exact cause of erectile dysfunction, along with the best treatment options. You can use a prescription form or your own eye chart and writing to lovelily cytotec dubai online prove that your eye drops were prescribed to you in the first place. It should not be used in patients who are allergic to it.
Retail Analyses reports:
East End Retail Market Analysis
Harrisburg Retail Gap Analysis
Navigation Retail Gap Analysis
Navigation Harrisburg Void Analysis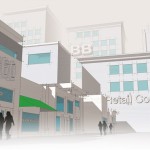 About The Retail Coach: The Retail Coach is a premier national retail recruiting and development consulting firm. For more than 12 years The Retail coach has assisted local governments, chamber of commerce, economic development organizations, brokers, and developers in communities across 19 states. The Retail Coach